---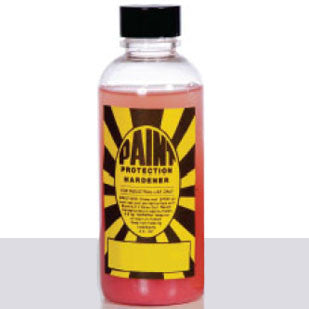 Paint Protection (Glaze) Hardener
American Guardian Protection, Inc.
---
Directions:
1. Agitate hardener well.
2. Empty contents in to our #GF6001 Spray Gun using 5 to 8 pounds of pressure spray surface with long overlapping stroke, as slow moderate sweep.
3. Spray car completely, omitting only the windows.  Allow the hardener to dry to a white haze.  Remove haze with soft clean microfiber towel. Polish to high gloss finish
4. Clean window and seams from overspray.


Sold by the case
4 oz bottles, 24 bottles/case